Shipping & delivery
For the delivery of orders, REMEMBER PROVENCE is associated with recognized transport professionals who ensure delivery in more than 100 countries worldwide and a quality of delivery at an optimized cost. This also allows us to offer, for each order and in most cases, several carriers with different rates and delivery times to give you a large decision latitude according to your priorities.
The most common carriers : DHL, TNT, UPS, FedEx, Sodexi, Chronopost, Colissimo, Mondial Relay, ...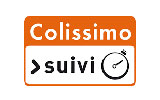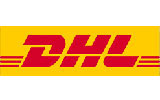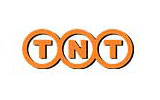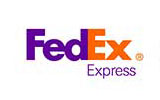 Possible delivery methods are:
At the address of your choice in standard delivery,
At the address of your choice in express delivery,
At the point of withdrawal of your choice.
---
As of the day of validation of your order, the time of reception of your parcel (in working days: Monday to Saturday) varies according to the address of delivery. The delays generally observed are:
For metropolitan France, 2 to 5 days.
For Europe, 3 to 7 days.
For North America, 5 to 10 days.
For Africa and the Middle East, 5 to 10 days.
For South America, Asia and Oceania, 7 to 15 days.
---
As soon as your order leaves our warehouse, we send you an email confirming the shipment of your package with a tracking link to track delivery on the carrier's website.
This tracking is also possible from your account: In your account, click on "My orders" and select the order concerned. You have the same tracking link to the carrier's website. 
---
1 - For a confirmed order
No change of address can be made after an order confirmation. You can cancel the order in question and pass a new one with a different address. (see "How to modify or cancel my order?")
2 - At any time
You can add, edit or delete addresses in the "My addresses" section of your account (see "How to manage my addresses?").
---
On receipt of your package, carefully check the outside but also the inside of your package in front of the deliveryman. If your package is damaged, you can:
- Refuse the package which will then be sent back to Remember Provence.
- Write a handwritten observation as to the deteriorated condition of the cardboard in presence of the deliveryman.
It is important to "lose" these minutes before signing the carrier's discharge. After, it's too late, if you unreservedly validate the delivery of the carrier, it is no longer possible to obtain the exchange or refund of a damaged item! 
If you have received it in your mailbox, we invite you to contact our customer service  quickly.
In case of problem, do not worry and contact our customer service immediately by communicating all the useful information (contact information, order number, ...).
---